McKinley Leather Basic Information, Descriptions and Variations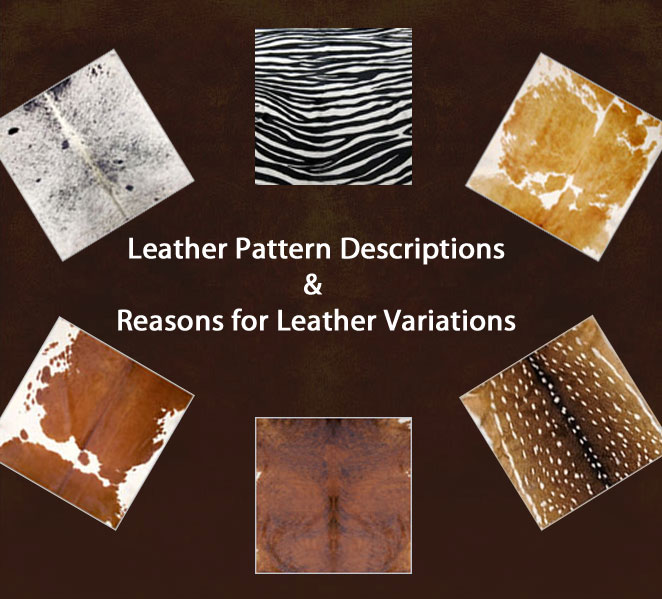 Leather Pattern Descriptions and Reasons for Leather Variations
McKinley Leather Basic Information, Descriptions and Variations
ML80-Leather
How Can We Help?
We are happy to help you select the wood, stain, hardware and the fabric or leather for the item that you are interested in.
A sales associate will respond to your inquiry.

The McKinley Collection features leather from top grain cowhides. Below are links that will help you understand leather and what you are purchasing.
View Leather Swatches: View Leather Swatches. Please remember that leather viewed on a computer screen does not always appear the same in person.
Leather Pattern Descriptions: This link will provide you with the information you need to make an educated choice on leather patterns.
Leather as a Material: Follow this link for a description of what quality leather is.
Variations in Leather: Leather is a natural product, so differences will exist. Follow this link for more information as to why the furniture item you received may look different than the leather swatch you picked.
Explanation of Various Leathers: See this page for an explanation of cleaning codes to help you pick the correct durability of leather.
Leather Grade/Inventory List: Follow this link for a current leather grade and inventory list.
Lori's Corner: General leather information blog from McKinley Leather.
Frequenty Asked Questions (FAQs): Frequently asked questions about leather.