Combo Pavilion and Pergola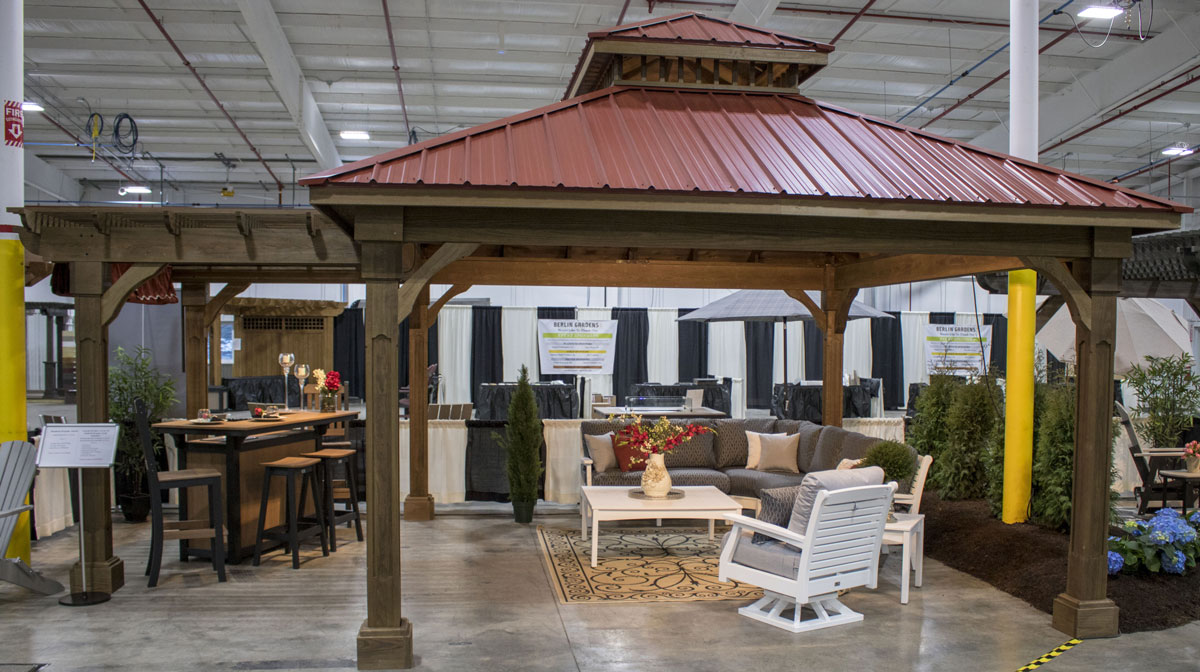 Combo 14' x 16' Cascade Wood Pavilion with a 12' x 8' Outback Pergola. Shown with Grandfather Style Posts (additional charges apply).
Combo Pavilion and Pergola
BG17-Combo
How Can We Help?
We are happy to help you select the wood, stain, hardware and the fabric or leather for the item that you are interested in.
A sales associate will respond to your inquiry.

Pavilions and Pergolas can be combined to create one-of-a-kind custom combinations. All the standard features of each individual Pavilion or Pergola would still exist, but they are combined into one larger structure.
Each structure is priced as an individual unit and those prices are combined to then find the price of a combo unit. Even though some of the posts are being eliminated in a combined structure, that will offset the cost for the modifications to attach the two structures together.
Additional Charges for a Combo Unit: (above the standard pricing)
- add $270 to the existing Built-on-Site fee (this covers the additional site prep work that is needed)
Due to the custom nature of each of these structures, you will need to contact a sales associate for further assistance.