368 Coil Unit Firm Pillow Top (Firm Back Supporter) Mattress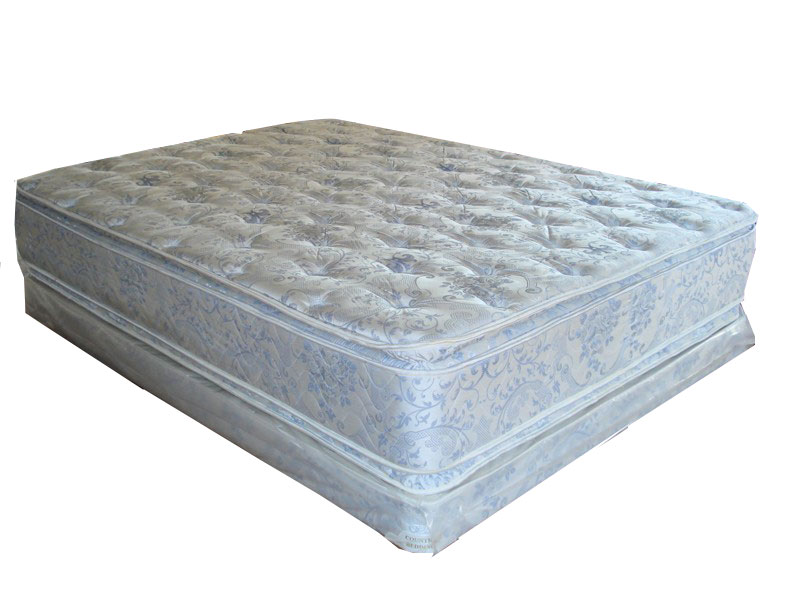 Firm Pillow Top Mattress on a 5" Box Spring
368 Coil Unit Firm Pillow Top (Firm Back Supporter) Mattress
CB14-368PillowTopFirm
How Can We Help?
We are happy to help you select the wood, stain, hardware and the fabric or leather for the item that you are interested in.
A sales associate will respond to your inquiry.

Standard Features:
- Shown above on a 5" boxspring
- Mattress Thickness measures 15 1/2" plus or minus 1/2"
- 368 Coil innerspring~6 turn, 13 gauge coils
- Innerspring is covered with Flex-o-net and heavy fiber pad to prevent pocketing
- 2" High density firm foam
- An extra firm mattress with a pillow top
- Topped with a 2" medium firm pillow top
- Box spring thickness sizes 5" or 7 1/2"
- A two-sided mattress with full edge support
- Click here to see Box spring option page
Call or visit the store for more information.