Custom Hardwood Furniture

At Ohio Hardwood Furniture, we have our furniture sorted on the website by Room, Type and Collection. Please see these categories under "Browse Furniture" on the left side of the screen.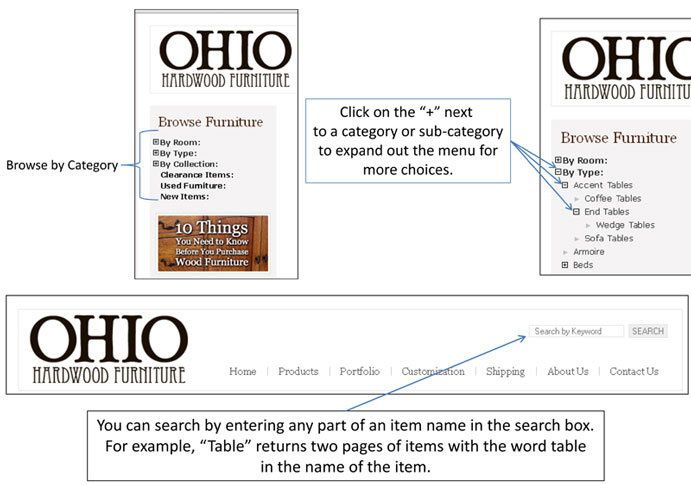 Any category can be expanded to display subcategories by clicking the "+" sign located next to a category name.
You can also do a general search of the website by using the "search by keyword" located in the upper right-hand corner of the screen.
You can view all the Custom Hardwood Furniture Products on our site by browsing through them page by page. If you know what type of furniture you are looking for, be sure to use the categories to the left to help narrow down your search.
The other option is for you to bring your idea into our store, and we will help design that heirloom piece for you!
Enjoy your time on our website!
VIEW CUSTOM HARDWOOD FURNITURE PRODUCTS